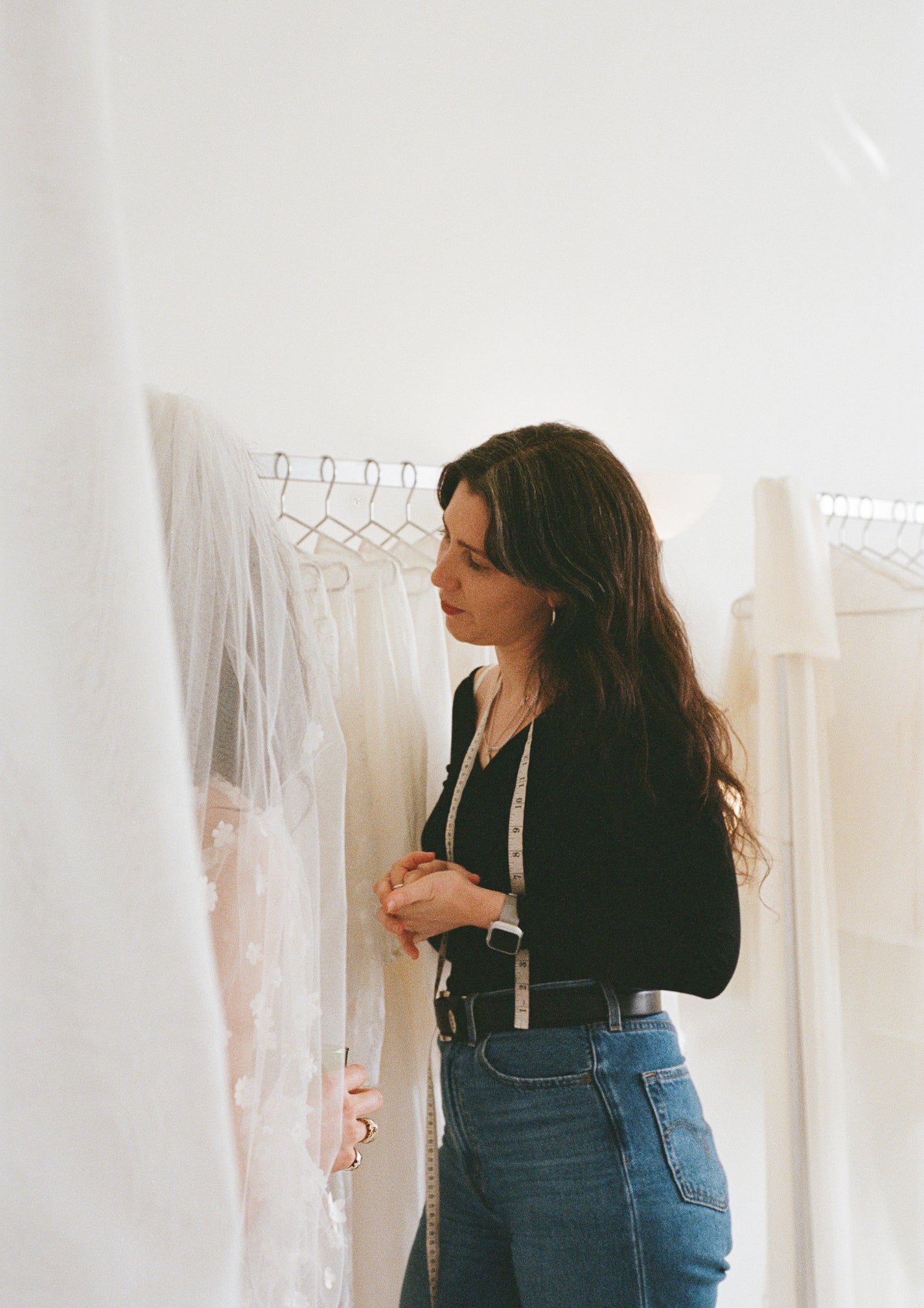 About Us
Honeymoon is a Naarm/Melbourne based occasional wear brand founded by designer Andria Kiefer. The idea for Honeymoon was sparked when Andria was searching for her own wedding outfit. Seeking something relaxed, contemporary and down-to-earth, she was left feeling a little disillusioned by the options available.
Honeymoon was created as an alternative to a traditional bridal experience.
As a designer with over a decade of experience working in the fashion industry, Andria is passionate about creating beautiful pieces for special occasions in a way that feels approachable, collaborative and – most importantly – fun!
Honeymoon.
It's bridal, but different. 
Come have some fun at the Honeymoon Suite.
Book here
Ethos and Sustainability
At Honeymoon, we believe in making pieces to be loved and cherished for many years to come. Every decision is made with sustainability in mind, and we are constantly exploring new ways to ensure our pieces last a lifetime, and don't cost the earth.All Honeymoon pieces are hand cut and sewn to order by our small Naarm/Melbourne studio to ensure minimal waste is incurred.Honeymoon accessories – such as our scrunchies and headbands – are made using excess fabric remnants. Where possible we use OEKO-TEX®, deadstock and recycled fabrics.